Stacie Court, Director
Stacie has a deep love of learning and a great respect for lifelong learners, which has led her to pursue a career that focuses on older beginner and intermediate singers. Her educational background is varied, with separate degrees in German Literature and Language and Vocal Performance, as well as a diploma in Accounting. She has maintained a private voice studio since 1996, teaching in both Savannah and Athens, and has directed both church choirs and community choruses most of that time.
Stacie believes very strongly in meeting each singer where they are, and considers herself more of a facilitator, as someone whose job is to help the other person sing better and more regularly across the course of their lifetime. She herself has a great love of choral music, and has sung in choruses ranging from the Virginia Opera Chorus to a Hispanic Women's Quintet; she currently sings with the Athens Master Chorale, the Athens Chamber Singers, and the choir at St. Gregory the Great Episcopal Church. Stacie has worked with many famous composers and directors over the years, and is always ready for that next opportunity to learn more as a director, singer, and supporter of other singers.
Amanda Sacchitello, Accompanist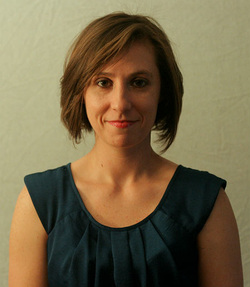 Amanda Sacchitello received a Bachelor of Arts degree in Music, Latin, and Classical Culture from the University of Georgia in 2009. In 2011, she received a Masters of Music Performance degree with a focus on Piano Pedagogy from the University of Georgia. She has been teaching independently since 2008, and enjoys sharing her love of piano and music with all ages.
Amanda was president of the UGA Collegiate Music Teachers National Association Chapter 2009-2011, Secretary of the Athens Music Teachers Association 2019-2021, and Vice President of Programs of the Athens Music Teachers Association 2021-present. She is also a member of the Music Teachers National Association and Georgia Music Teachers Association. In 2010, she founded K.E.Y.S., a music camp offering music and piano experience for young students. In addition to teaching, Amanda has been the music director at Holy Cross Lutheran Church since 2017 and accompanied the Meridian Women's Chorus since 2019. She has also collaboratively performed and taught in Georgia, New York, and Missouri.